Flex adds quarter brick 8:1 input 100W DC/DC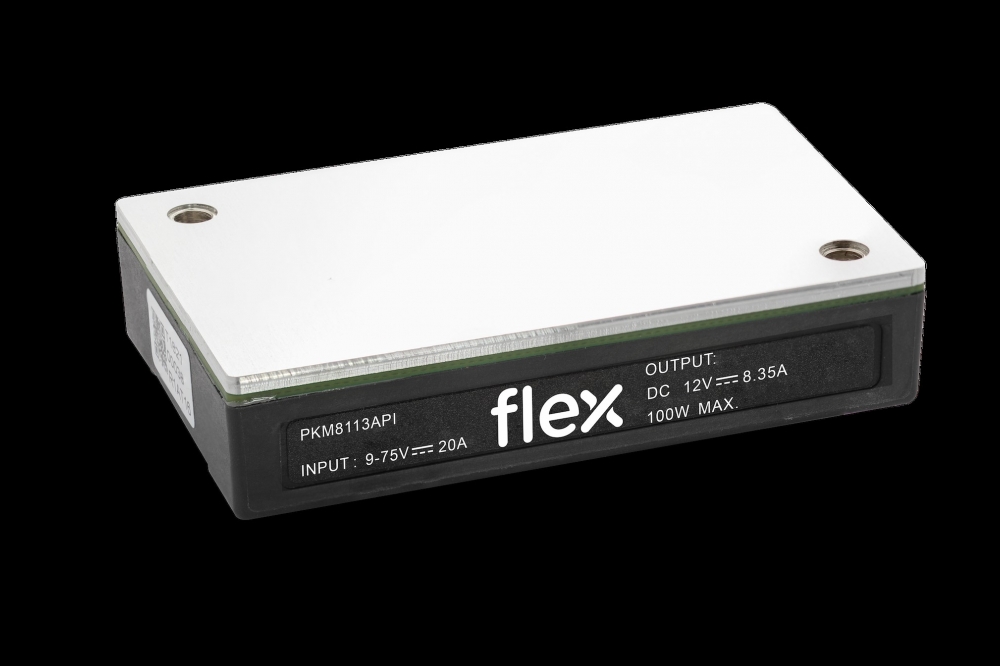 Ultra-wide input range suits device to dips and surges in tough environments

Flex Power Modules has added a quarter brick, baseplate-cooled DC/DC to its product line-up, featuring a wide 9-75 VDC input range (100V/100 ms).

The PKM8100A delivers 100 W at up to 89 percent efficiency and is available with initial outputs of 12 V/ 8.35A or 54 V/1.85 A. Input to output isolation rating is 3000 VDC, meeting the requirements of IEC/UL 62368-1. The product has remote control, output trim and remote sensing, while protection includes over-temperature, input under-voltage lockout and output over-voltage and short circuit.
The PKM8100A is presented in the industry-standard quarter brick format, 57.9 x 36.8 x 12.7 mm with through-pin connections. The device operates to a maximum baseplate temperature of 110°C, allowing operation without derating to 85°C ambient with 3 m/s airflow or to 75°C ambient with natural convection when fitted to a cold wall.
"The PKM8100A expands our range of quarter brick DC/DCs" comments David Xie, director R&D and product management in Shanghai of Flex Power Modules. "The ultra-wide input range means that the part can ride through dips and surges in tough environments, or one part can cover a range of nominal inputs, reducing inventory holding".