Bel adds dual output DC-DC converter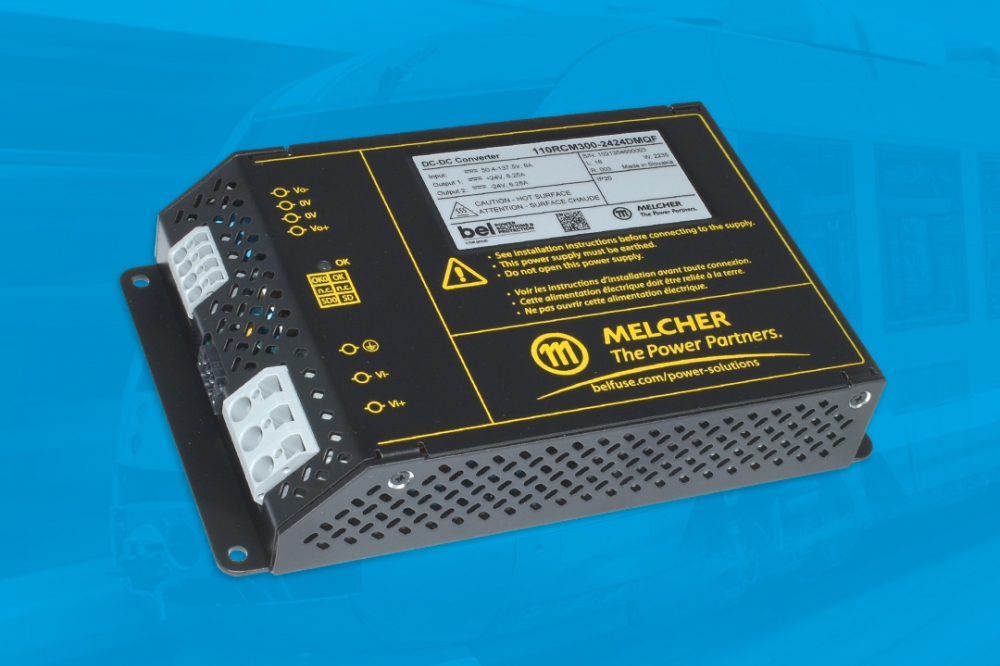 Chassis mounting converters suit railway and transportation systems

Bel Fuse Inc, a manufacturer of products that power, protect, and connect electronic circuits, has expanded its RCM Series of converters with the RCM300 Series dual output DC-DC converter for railway and transportation systems.

The dual output converters are reliable power supplies, delivering 300 W at +24V / - 24V, the two input voltage ranges covering all common railway batteries. The two outputs are independently regulated, allowing tight and constant regulation even at extreme cross loads.
The converters are designed for chassis mounting and exhibit a closed housing. With low inrush current and extremely high efficiency and high power density, the devices are suitable for railway traction and auxiliary converters, along with railway power over ethernet (PoE) applications.
The RCM300 Series converters come with a five-year warranty and are compliant to EN 50155, EN 50121-3-2, and AREMA electrical standards, EN 45545 and NFPA 130 fire and smoke standards, and IEC/EN 62368-1 and UL/CSA 62368-1 safety standards.
Multiple feature options are available, such as an output ORing FET for redundant operation, interruption time of 10 ms (class S2), shutdown input, and an output voltage monitor controlling a relay.