Toshiba MOSFET targets quick charging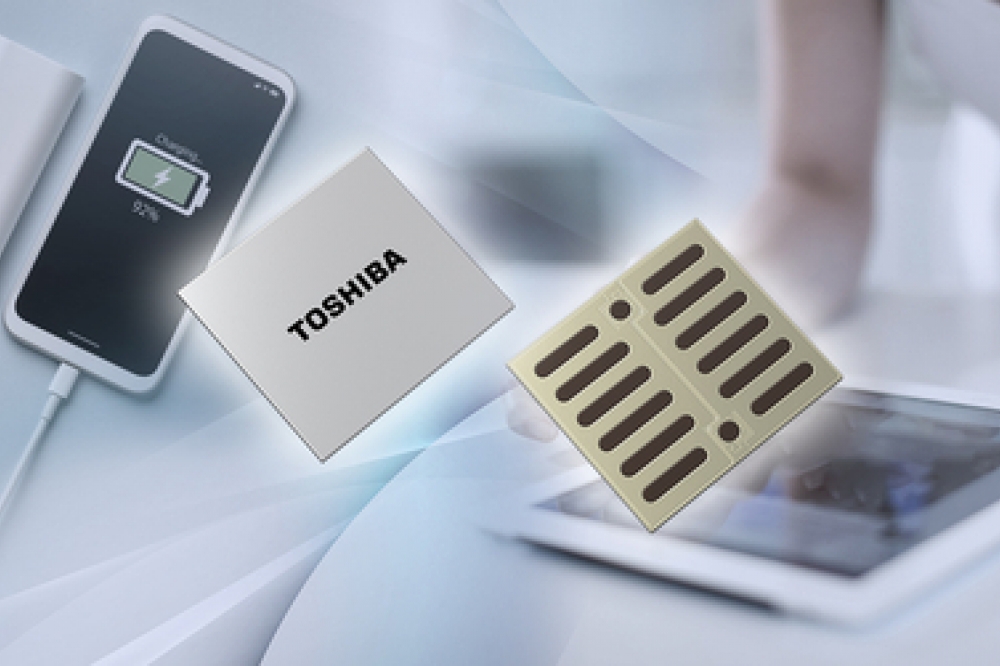 Small and thin common-drain device features low on-resistance for use in battery protection circuits

Toshiba has launched a 12V common-drain N-channel MOSFET with a current rating of 20A, for use in battery protection circuits in lithium-ion (Li-ion) battery packs, such as those for mobile devices.

The new SSM14N956L uses Toshiba's micro-process, as does the already released SSM10N954L. This ensures low power loss, due to low on-resistance characteristics (around 1.1mΩ (typ.)at a VGS of 3.8V), and low standby power, realised by low gate-source leakage current characteristics of around ±1μA (max) at a VGS of ±8V.
Toshiba says these qualities help to extend battery operating hours. The new product also uses a new small, thin package, TCSPED-302701 (2.74mm x 3.0mm, with a thickness of 0.085mm (typ.)).
Applications include consumer electronics and office and personal devices with a lithium-ion battery pack, including smartphones, tablets, power banks, wearable devices, game consoles, electric toothbrushes, compact digital cameras, digital SLR cameras, etc.