A new era for silicon power?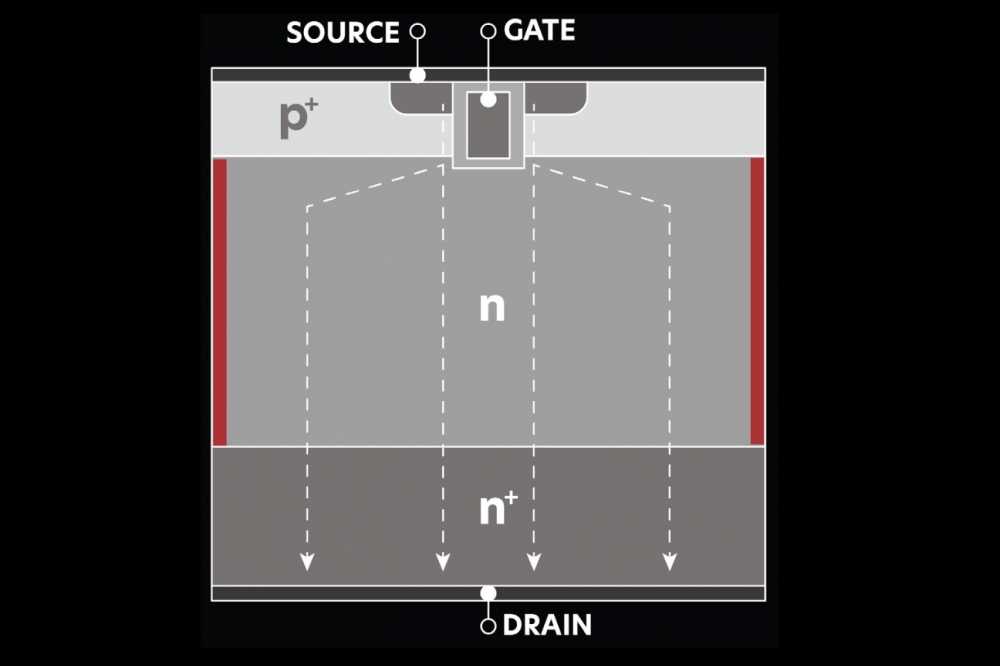 iDEAL Semiconductor launches its patented SuperQ technology
iDEAL Semiconductor, a fabless US company focused on delivering better power efficiency, has announced the availability of its patented silicon-based SuperQ technology.
The launch comes on the heels of a Series C funding round bringing total investment to over $75 million.

Silicon power semiconductors have seen limited innovation in the past two decades with performance increases focused on new materials like SiC and GaN. But iDEAL says it has created a novel architecture that sets a new frontier of performance that debunks the idea that we've reached end of the road for silicon.
The SuperQ structure is pictured above. The company says that unlike superjunctions that restrict the N-conduction region to 50 percent of the structure, the SuperQ asymmetrical approach has almost no limit on the conduction area. At the same time, it provides the benefits of higher doping and a thinner epitaxial region. The result is a record-setting low resistance per unit area (RSP).
For example, SuperQ-based 200V MOSFETs are said to deliver six times lower resistance than existing silicon and 1.6 times lower resistance than GaN. Motor drive inverters designed with SuperQ technology can save up to 50 percent of power losses, according to iDEAL .
"iDEAL Semiconductor is one of the only companies focused on both process and architecture for building power devices. Our improvements in silicon rival the improvements offered by other materials, but with silicon's manufacturability, availability, and reliability," said Mark Granahan, CEO and co-founder of iDEAL Semiconductor. "Through collaborations in the US with Applied Materials and Polar Semiconductor, we have unlocked previously unimaginable performance gains. Material agnostic, we address the increasing demand for power devices."
The company is initially targeting voltages up to 850V, to provide higher performance power diodes, MOSFETs, IGBTs and integrated circuits. The technology is manufactured using CMOS equipment.