Transphorm reveals first 1200V GaN-on-sapphire model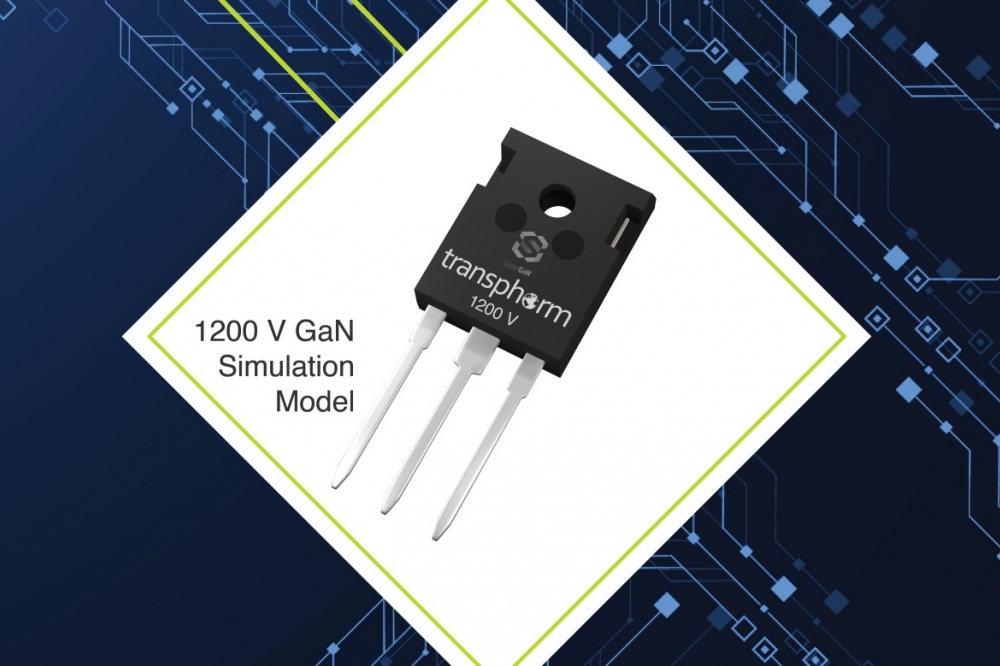 1200V GaN device shown to achieve 98.7 percent efficiency

Transphorm has announced availability of its 1200 V GaN-on-sapphire power FET simulation model and preliminary datasheet.

The TP120H070WS FET is thought to be the only 1200 V GaN-on-sapphire power semiconductor introduced to date, making its model the first of its kind.
Transphorm says the release shows an ability to support future automotive power systems as well as three-phase power systems typically used in the broad industrial, datacom, and renewables markets.
Transphorm recently validated the GaN device's higher performance ability in a 5 kW 900 V buck converter switching at 100 kHz. The 1200V GaN device achieved 98.7 percent efficiency, exceeding that of a similarly rated production SiC MOSFET.
Key TP120H070WS device specifications include: 70 mΩ RDS(on), normally off, efficient bidirectional current flow, ± 20 Vmax gate robustness, low 4Vth gate drive noise immunity, zero QRR, and 3-lead TO-247 package.
The Verilog-A device model is recommended for use with the SIMetrix Pro v8.5 Circuit Simulator. A LTSpice model is in development and will be released in Q4 2023.