EPC releases BLDC inverter reference design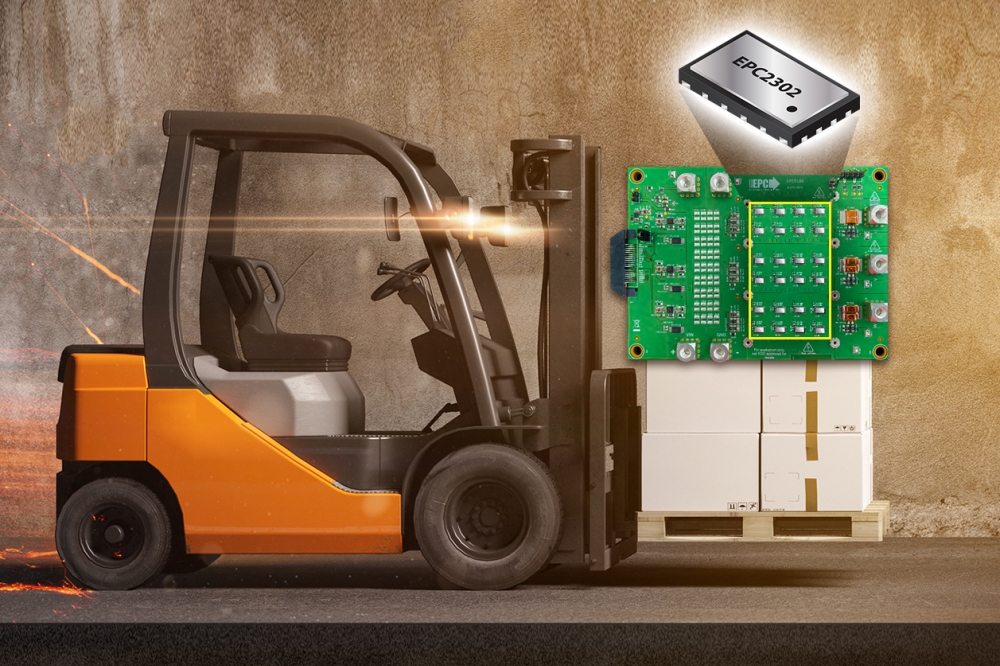 GaN-based inverter design enhances motor system performance, range, precision, and torque

EPC has announced the EPC9186, a 3-phase brushless DC (BLDC) motor drive inverter using the EPC2302 eGaN FET. The EPC9186 supports a wide input DC voltage ranging from 14 V to 80 V. The high-power capability of the EPC9186 supports applications such as electric scooters, small electric vehicles, agricultural machinery, forklifts, and high-power drones.

The EPC9186 uses four EPC2302 FETs in parallel per switch position and can deliver up to 200 Apk maximum output current. The EPC9186 contains all the necessary critical function circuits to support a complete motor drive inverter including gate drivers, regulated auxiliary power rails for housekeeping supplies, voltage, and temperature sense, accurate current sense, and protection functions.The boards can also be configured for multiphase DC–DC conversion and support both phase and leg shunt current sensing.
According to EPC, the reference design shows the benefits of a GaN-based motor drive including lower distortion for lower acoustic noise, lower current ripple for reduced magnetic loss, lower torque ripple for improved precision, and lower filtering for lower cost.
"GaN-based inverters increase motor efficiency and can increase power capability without increasing size", said Alex Lidow, CEO of EPC. "This enables motor systems that are smaller, lighter, less noisy, have more torque, more range, and greater precision for a wide range of consumer and industrial applications."