PI introduces IGBT/SiC module gate drivers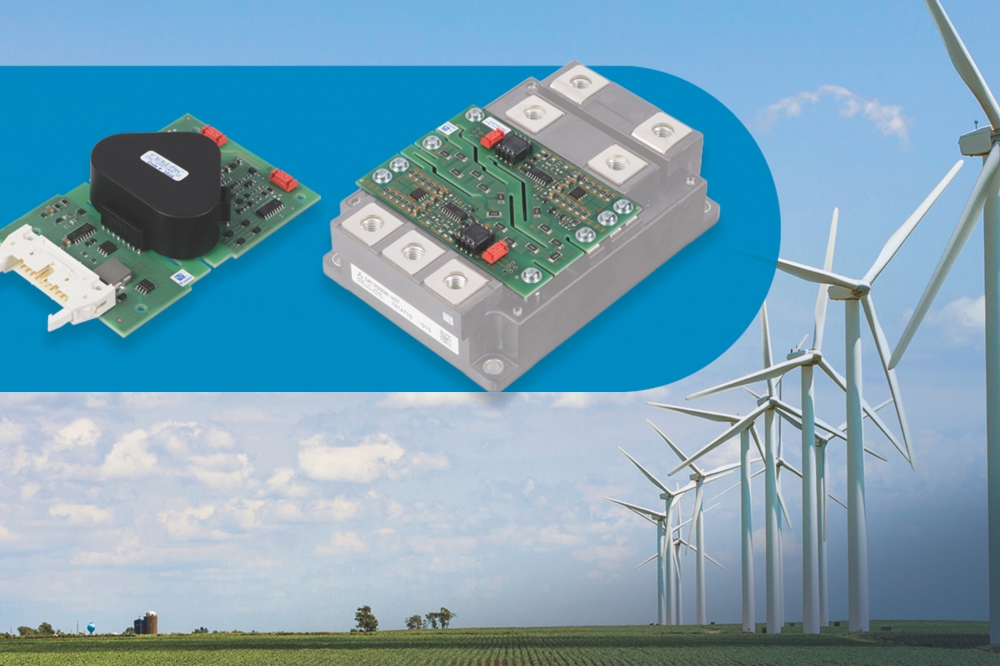 SCALE-2 technology improves current sharing by 20 percent

Power Integrations has introduced the SCALE-iFlex LT NTC family of IGBT/SiC module gate drivers.

The new drivers target the popular dual, 100 mm x 140 mm style of IGBT modules, such as the Mitsubishi LV100 and the Infineon XHP 2, as well as SiC variants up to 2300 V blocking voltage.
The SCALE-iFlex LT NTC drivers provide Negative Temperature Coefficient (NTC) data – an isolated temperature measurement of the power module – which enables accurate thermal management of converter systems. According to PI, this is important for systems with multiple modules in parallel, ensuring proper current sharing and dramatically enhancing overall system reliability.
Thorsten Schmidt, product marketing manager at Power Integrations commented: "Designers of renewable energy and rail systems using SCALE-iFlex drivers already benefit from increased system performance; the SCALE-iFlex approach handles paralleling so expertly that one module in five can be eliminated without loss of performance or current de-rating. Adding an isolated NTC output reduces hardware complexity – particularly cables and connectors – and contributes to system observability and overall performance."
Based on Power Integrations' SCALE-2 technology, SCALE-iFlex LT gate drivers are said to improve current sharing accuracy and therefore increase the current carrying capability of multiple-paralleled modules by 20 percent, allowing users to increase the semiconductor utilisation of their converter stacks. This is possible because the localised control of each 2SMLT0220D MAG (Module Adapted Gate driver) unit ensures precise control and switching, enabling excellent current sharing. Advanced Active Clamping (AAC) is employed to deliver accurate overvoltage protection.
To further increase space saving, up to four MAG-driven power modules can be parallel-connected from a single 2SILT1200T Isolated Master Control (IMC) unit, which can also be mounted on a power module due to its compact outline. The gate drivers are qualified to IEC 61000-4-x (EMI), IEC-60068-2-x (environmental) and IEC-60068-2-x (mechanical) specifications, and undergo complete type testing – low voltage, high voltage, thermal cycling – to help shorten designer development time.
Power Integrations has also announced a new, single-channel, plug-and-play gate driver for 190 mm x 140 mm IHM and IHV IGBT modules up to 3300V.
The 1SP0635V2A0D combines Power Integrations' SCALE-2 switching performance and protection features with a configurable isolated serial output interface, which augments driver programmability and provides comprehensive telemetry reporting for an accurate lifetime estimation.
Multiple sensing circuits including thermal and device and bus condition information are incorporated, simplifying system design and enhancing observability, control and reliability. Application areas are rail traction inverters, power grid and medium-voltage drives.