AOS releases 600V 50mohm MOSFET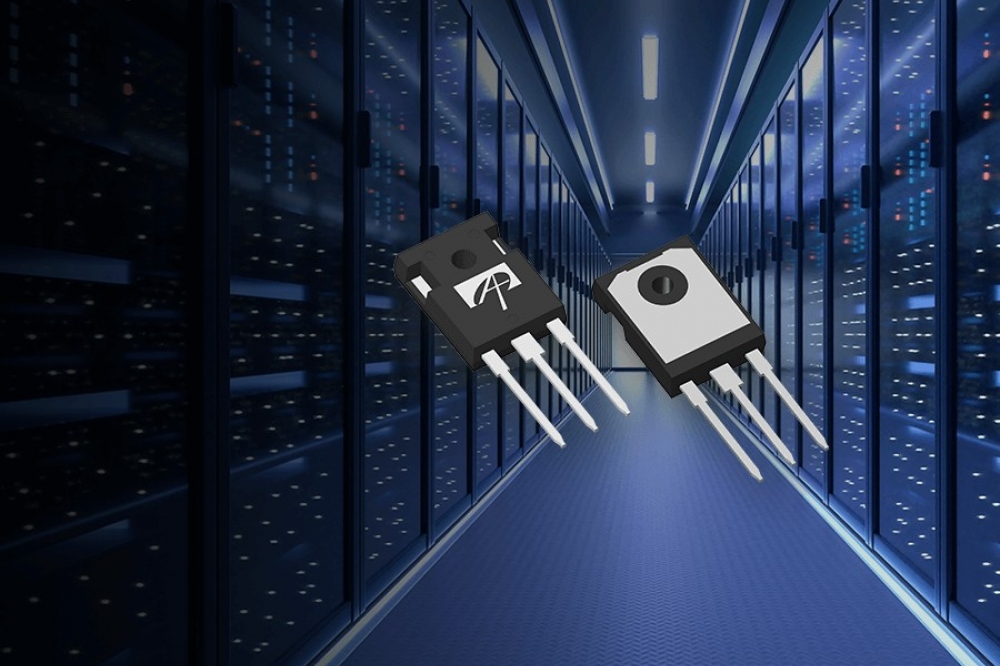 Next generation MOSFET targets servers, workstations, telecom rectifiers, solar Inverters, EV charging, and motor drives

Alpha and Omega Semiconductor (AOS) has announced a 600V αMOS7 Super Junction MOSFETs family, designed to meet the high efficiency and high-density needs of servers, workstations, telecom rectifiers, solar Inverters, EV charging, and motor drives.

The first product released – AOK050V60A7 is a 600V 50mOhm αMOS7 low ohmic device with the industry-standard TO-247 package tailored for today's high-power AC/DC, DC/DC, and solar Iiverter stages. As the EU ERP Lot9 regulation pushes the efficiency of single PSUs to Titanium level, AOS αMOS7TM 600V low ohmic family provides a solution for single, interleaved, dual boost, totem-pole, and Vienna PFCs, as well as other hard-switching topologies.
AOS says that the optimised capacitance of AOK050V60A7 will provide customers excellent switching performances, with fast turn-on/turn-off behaviours, while avoiding the risks of self-turn-on or shoot-through. The 50mohm device will be followed by our upcoming 32mohm, 40mohm, 65mohm, and 105mohm devices.

"The new charge balance structure makes it possible to further reduce the active area up to 50 percent, compared to αMOS5TM, our existing solution. In general, αMOS7TM is an industry-leading high voltage SJ solution designed to address both efficiency- driven and cost-driven markets," said Richard Zhang, senior director of product line and global power supply businesses at AOS.
The AOK050V60A7 (600V 50mOhm TO-247) is immediately available in production quantities with a lead time of 26 weeks. The unit price starts at $9.27 in 1,000-unit quantities.