Viscom Showcases High-Precision Inspection Technologies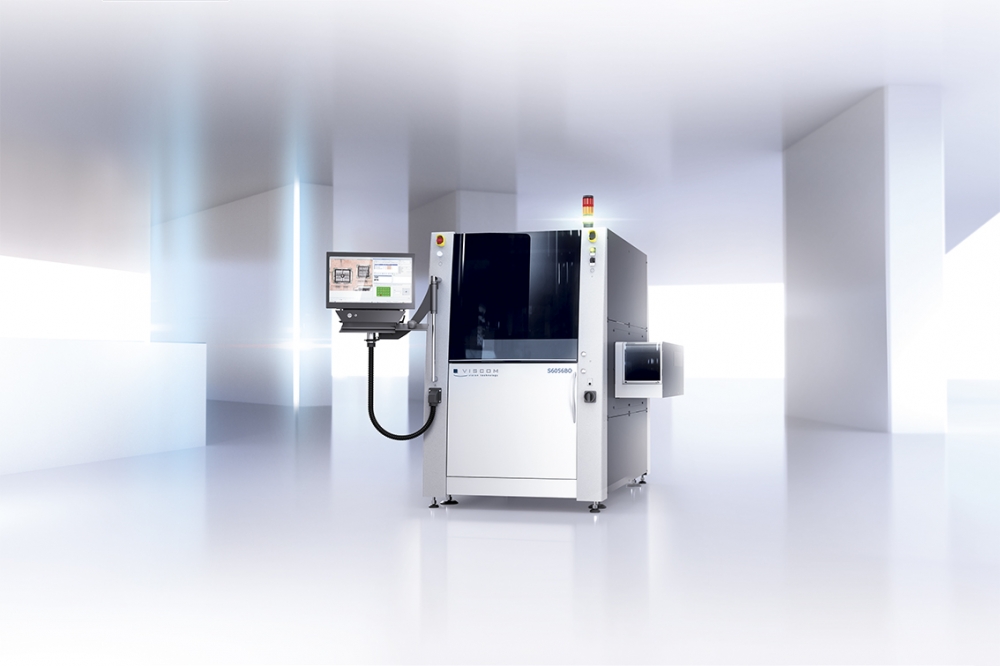 Viscom AG is focusing on two areas at PCIM Europe in Nuremberg, Germany: optical inspection methods for the quality control of wire bonds and X-ray technologies for the inspection of hidden criteria in various products. In addition to the Viscom systems on display at the neighboring SMTconnect trade fair, this event will thus offer from May 9 to 11, 2023, a point of contact where expert staff are available to answer specific questions about inspection solutions in the field of power electronics.
Wire bond connections play an important role in the management and distribution of electrical power, and wire bonding continues to be widely used as a manufacturing step, not least due to application areas such as electromobility or renewable energy. Current rises in electricity costs are also increasing the need for solutions that provide power control with the fewest losses and greatest precision possible. Viscom offers state-of-the-art 2D and 3D methods of optical wire bond inspection, based on decades of experience, which efficiently take into account all quality-relevant aspects such as wire runs and connections. The exact measurement of wire lengths in 3D is just as much part of the scope of a hundred percent inline inspection as ball, wedge and surface analyses. The S6056BO system, which covers precisely these tasks, can be seen at Viscom's PCIM booth 6-114.
Viscom will be giving a presentation on the topic of 3D wire bond inspection on May 10 at 12:55 p.m. on the Exhibitor Stage at PCIM Europe (Hall 9, 551). A presentation on the Industry Stage (Hall 7, 480) will offer an insight into Viscom's X-ray inspection on May 11 at 2:10 p.m.
X-ray methods are used to inspect the properties of power semiconductors and other components that remain hidden from optical camera technologies. Here, too, Viscom has inspection systems to choose from that meet very different requirements. Visitors to PCIM Europe can find out more about the special features of manual and semi-automatic X-ray inspection based on the X8011-III on display.
Depending on the configuration, the X8011-III can irradiate objects to be inspected with a voltage of up to 200 kV. Brilliantly sharp X-ray images, manual tools, automated analysis and reports, and full transparency of the applied radiation dose are important features of the system. Where there are high levels of electrical current, voids in surface soldering, for example, can lead to overheating and failure. 3D layer analyses without disturbing shadowing make exact measurement and documentation of these inclusions possible. Heat sinks or robust housings are no obstacle. Viscom will be revealing further smart inspection solutions for electronics production at the accompanying SMTconnect trade fair at its booth 4A, 120.