Viscom Presents Latest 3D AOI System and Smart Networked AI Solutions at SMTconnect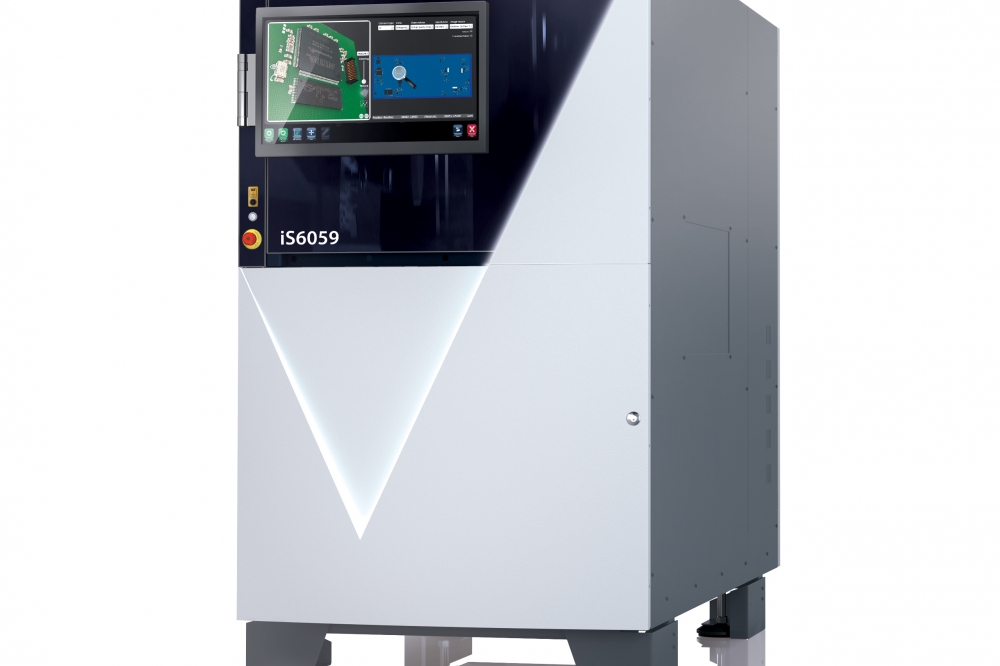 New Viscom 3D AOI system iS6059 PCB Inspection Plus
At SMTconnect in Nuremberg, Germany, Viscom AG will showcase the successor of the almost legendary S3088 ultra gold, the iS6059 PCB Inspection Plus. Its new and faster sensor technology, data processing and analysis functions all stand for the best 3D AOI performance that meets the highest requirements in industrial use. The latest AI-supported software applications and technical advancements in X-ray inspection will also be presented to visitors "hands-on" at the booth.
Viscom's product portfolio is growing and offers a very wide variety of powerful systems for different production stages and inspection requirements – especially for quality control in modern electronics manufacturing. Automatically monitored operational stability, location-independent networked condition monitoring, cloud-based solutions, the integration of manufacturer-independent interfaces and targeted use of artificial intelligence are just as much a part of this as ensuring audit-proof repeat accuracies or ever higher resolutions while maintaining low cycle times. At booth A4, 120, Viscom will provide detailed information on the latest trends in various areas of its in-house inspection technologies from May 9 to 11, 2023.
If, for example, electronic components need to be inspected for presence as quickly as possible or the heights on an assembly need to be measured precisely, the existing 3D methods of automatic optical inspection (3D AOI) are the recognized industry standard. Complementing the above two features, reliable 3D solder joint inspection also plays a significant role – all distinguished by impressive reliability with systems such as the new iS6059 PCB Inspection Plus from Viscom. Featuring nine views in first-class resolution and with 26% more pixels, variable illumination, larger angular field of view sizes at the same resolution, further increases in data transfer rates combined with 25% faster image capture and extensive networking options – it provides a solid basis for unbeatable line-integrated performance. The iS6059 PCB Inspection Plus offers advanced inspection methods for fully automated verification of whether the solder joint of even the smallest electronic component is normal or too thin – no matter if cycle times are short. Another 3D AOI system at the Viscom booth is the S3088 ultra chrome, which is successfully used worldwide today – giving it a role akin to company "work horse". It will be presented in combination with state-of-the-art handling and smart verification – which now additionally offers new forms of assistance with artificial intelligence.
AI is currently a major topic at Viscom. It is also used when it comes to measuring voids in solder joints as part of an X-ray inspection and excluding defects due to individual factors. Viscom systems such as the iX7059 PCB Inspection XL shown at SMTconnect detect these and other hidden defect types. Viscom offers high-performance 3D inline X-ray for a very wide range of products – be they flat assemblies up to 1600 mm long or compact, solid objects weighing up to 40 kg. Thanks to its tremendous international success, the X7056-II combined 3D AXI / 3D AOI will also be showcased. Special features of manual and semi-automatic X-raying will be demonstrated on the X8011-III 3D MXI system. Inspection solutions specifically for power electronics requirements will be presented by Viscom at booth 6-114 at the neighboring PCIM Europe, which is taking place in parallel.