Power Integrations launches 900V GaN flyback switchers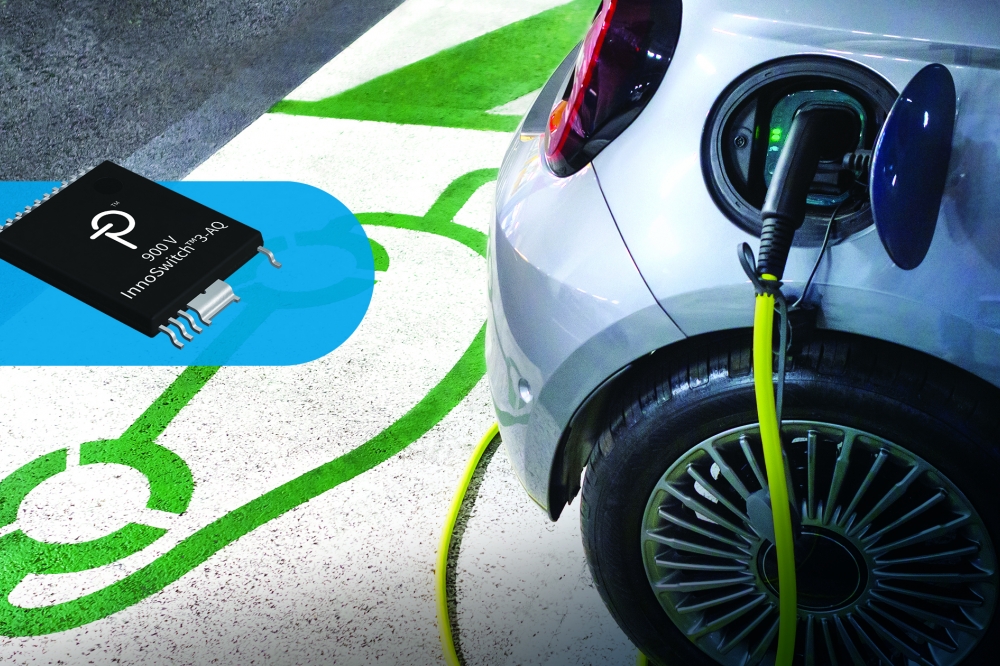 New PowiGaN InnoSwitch ICs target industrial applications and 400V-system automotive power supplies to 100W
Power Integrations has announced a 900V GaN extension to the company's InnoSwitch3 family of flyback switcher ICs. The new ICs, which feature the company's proprietary PowiGaN technology, are said to deliver up to 100W with better than 93 percent efficiency, eliminating the need for heat sinks and streamlining design of space-challenged applications.

InnoSwitch3 designs also offer light-load efficiency making them suitablel for providing auxiliary power in electric vehicles during low-power sleep modes. The AEC-Q100-qualified InnoSwitch3-AQ family is particularly suitable for EVs based on 400V bus systems where the 900V PowiGaN switch provides more power and increased design margin―required for 12V battery-replacement systems―with enhanced efficiency over silicon-based converters.
"The dominant bus voltage for electric vehicles is 400V," stated Peter Vaughan, automotive business development director at Power Integrations. "EV manufacturers are optimising their new generation of 400V systems and re-engineering various power stages in the vehicle, such as the on-board charger. The 900V PowiGaN switch is extremely beneficial because it easily accommodates the highly inductive noise spikes that are often present in automotive environments. The extra power delivered by our GaN technology matches the increasing power demands of EV manufacturers. Moreover, efficiency in power conversion―even in auxiliary systems―is important for range extension and thermal management."
In the industrial space, extra power and increased efficiency are extremely advantageous in applications such as appliances, three-phase motors and auxiliary power supply units (PSUs) in servers. The new 900-volt parts are pin-for-pin compatible with existing 725V and 750V InnoSwitch3-EP parts and offer increased safety margin which is ideal for countries with unstable line voltages.
"Our ability to deliver GaN parts rated at up to 900 volts demonstrates the reliability and ruggedness of our PowiGaN technology," stated Silvestro Fimiani, senior product marketing manager at Power Integrations.
The new 900V InnoSwitch3-EP and InnoSwitch3-AQ off-line CV/CC flyback switcher ICs employ synchronous rectification, a valley switching discontinuous conduction mode (DCM) and continuous conduction mode (CCM) flyback controller. FluxLink communication technology enables the IC package to bridge the isolation barrier, optimising efficiency and eliminating the need for optocouplers.