Apex chooses Rohm's SiC MOSFETs and diodes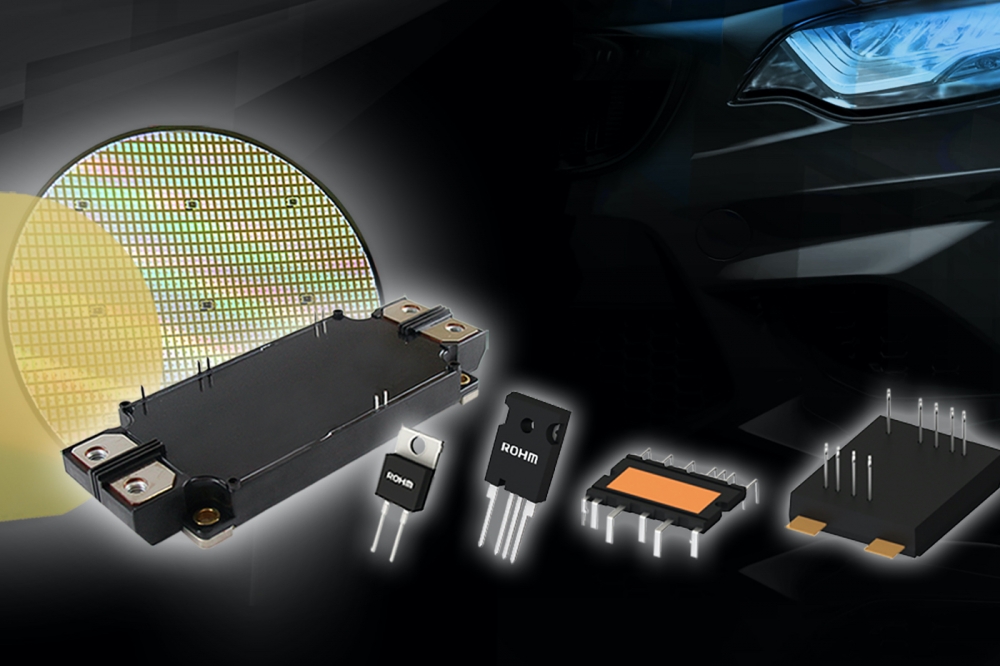 Bare die SiC from Rohm chosen by Apex Microtechnology for newest line of power modules

Rohm has announced that power analogue company, Apex Microtechnology, is adopting Rohm's SiC MOSFETs and SiC Schottky Barrier Diode (SBD) for a new line of power modules. This product family currently includes the three-phase SA310 module, ideal for driving high-voltage BLDC motors, as well as two half-bridge devices, SA110 and SA111, ideal for a wide range of high-voltage applications.

Rohm's 1,200V S4101 SiC MOSFETs and 650V S6203 SiC SBD are supplied in bare die form, enabling Apex to save space and increase the performance and reliability of its modules. In addition to the SiC devices, Apex's new line of power modules use Rohm's tightly-matched BM60212FV-C gate drivers in Bare Die format, contributing to high-efficiency operation of high-voltage motors and power supplies.
By using these parts in bare die form, Apex has been able to increase the levels of integration offered by these power modules. According to a study commissioned by the company, such modules are usually 67 percent smaller than discrete solutions developed by customers. Apex is often able to include not only MOSFETs, gate drivers and SBDs, but also bootstrap supply and bypass capacitors with compact surface mount form factors.
Greg Brennan, president, Apex Microtechnology said:"Our devices power systems ranging from medical equipment in a surgical suite, to flight instrumentation, to satellites in orbit. This in mind, Apex designs its products to meet or exceed the most stringent standards throughout the industry, and as such we seek to partner with suppliers sharing our high standards of quality and care. In this respect, Rohm has shined as a supplier of SiC components for Apex. Not only has the service and support we have received from Rohm been excellent, but they have been able to stably supply us throughout the semiconductor shortages."