Navitas takes GaN integration to next level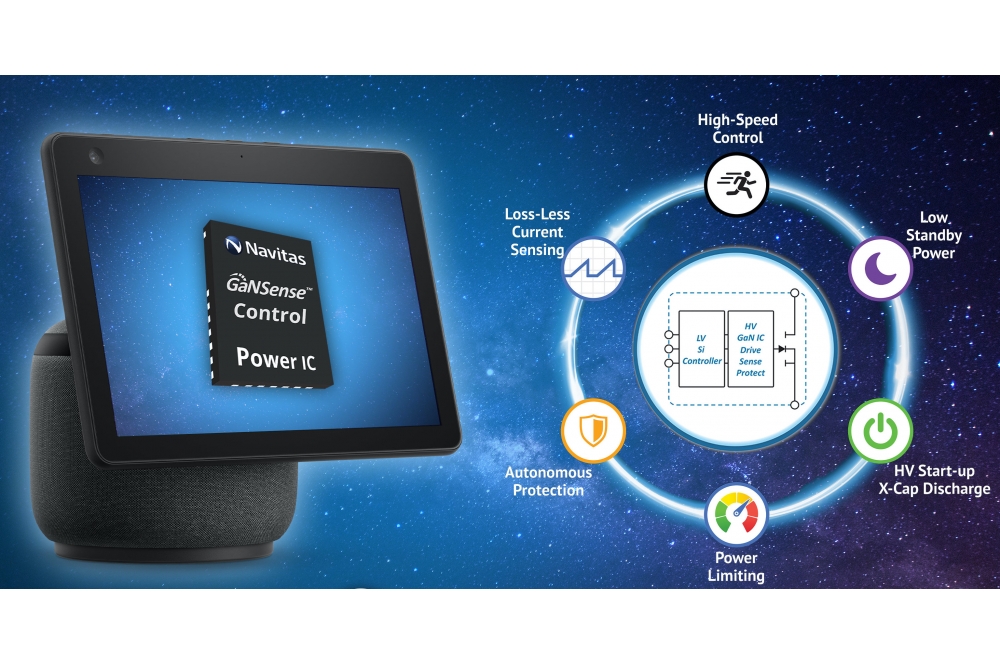 GaNSense Control ICs target fast-chargers and consumer appliances

Navitas Semiconductor has launched a new family of GaNSense Control ICs that deliver new levels of performance and integration, according to the company.

"Strategically adding high-speed, analogue and mixed-signal silicon controller technology to our existing GaN, SiC and digital-isolator technology platforms creates a design foundation for optimised power systems, adding over $1B/year to the addressable market opportunity," said Navitas COO/CTO and co-founder Dan Kinzer.
"We're starting with GaNSense Control for fast-chargers and consumer appliances, as well as auxiliary supplies in servers and data centres. In the future, we can expand the portfolio to address higher-power applications in renewable energy, energy storage, and electric vehicles."
The initial range of GaNSense Control features high-frequency quasi-resonant (HFQR) flybacks supporting QR, DCM, CCM and multiple-frequency, hybrid-mode operations, with frequencies up to 225 kHz. The range is provided in a single, surface-mount QFN package (NV695x-series) or as a chip-set (NV9510x + NV61xx) for maximum designer flexibility.
On the secondary side, integrated synchronous rectifier (SR) power ICs (NV97xx) achieve maximum efficiency at any load condition compared to conventional rectifiers.
Integrated features such as loss-less current sensing, HV start-up, frequency-hopping, low standby power, and wide VDD input voltage deliver small, efficient, cool-running systems with fewer components and no RSENSE hot-spot. An array of integrated protection features including 800 V transient voltage, 2 kV ESD, over-voltage, over-current, and over-temperature protection create a robust power IC and reliable power systems.

Initial applications cover 20 – 150 W including smartphone, tablet and laptop chargers, consumer and home appliances, point-of-sale, and auxiliary supplies in high-power data centre power and 400 V EV systems. Over a million units have already been shipped.