Halo introduces dual-phase charge pump chip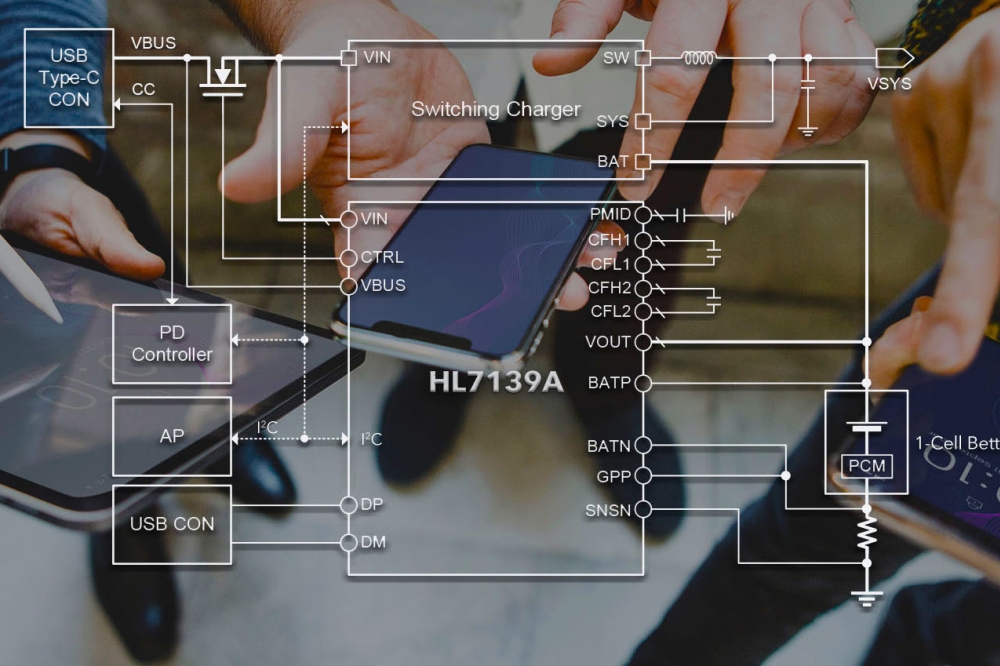 Device integrates capacitive converter and reverse blocking MOSFET to achieve 97.4 percent efficiency

Halo Microelectronics has launched its HL7139A, a low-voltage fast direct charger for 1-cell Li-ion and Li-ion polymer batteries. The device integrates a dual-phase switched capacitive converter and reverse blocking MOSFET (QRB FET) to achieve a 97.4 percent efficiency for 4.5V output and 5A charging current with 2x22µF per phase.

The switched capacitor converter architecture and integrated FET in the HL7139A are optimised to enable a 50 percent duty cycle operation under charge pump (CP) mode. This mode allows the output voltage to be around half of the input voltage, reducing losses over the input power cable and limiting temperature rise in the application. The dual-phase architecture also reduces input capacitance requirements and input voltage ripple. In addition, the device also has a bypass (BP) mode that allows the input voltage to pass through to the output without any conversion.
The HL7139A provides CC regulation and CV regulation by controlling the QRB FET for a safe charging operation. The device includes all necessary protections such as OTP (over-temperature protection), VIN UVP/OVP, IIN OCP/UCP, VOUT OVP/UVP, VBAT OVP, IBAT OCP, PMID to VOUT OV/UV, CFLY SCP (short circuit protection), VIN SCP, VOUT SCP, and a Watchdog Timer. The device also features a 12-bit ADC that can provide information to optimise charging control.

The HL7139A is available in a 36-bump WLCSP package to suit compact electronic devices, such as smartphones, tablet PCs, and mobile IoT devices.