Sharge USB charger uses EPC GaN FETs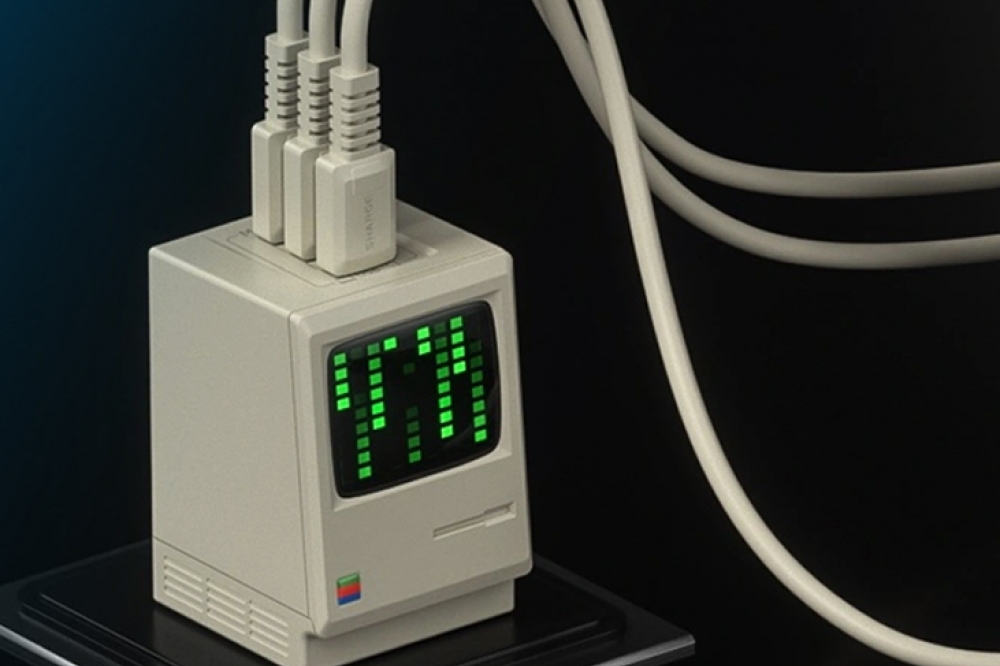 Conversion efficiency of Retro 67 fast charger is 92.16 percent with 230 V AC input

GaN chip company Efficient Power Conversion (EPC) has teamed up with Sharge Technology to design a 67W USB PD charger with a power display screen.

The Retro 67 fast charger uses EPC's 100V GaN FET, EPC2218, which can deliver 231 A pulsed current in a footprint of 3.5 mm x 1.95 mm offering designers a significantly smaller, more efficient device than silicon MOSFET for USB PD fast chargers.
EPC says that the Retro 67 uses EPC2218 to achieve the most efficient power conversion, reducing product size and enabling a PCBA power density of up to 1.39W/cm³ and an overall power density of 0.85W/cm³ with 90 V AC input. The overall conversion efficiency of the Sharge Retro 67 fast charger is 92.16 percent with 230V AC input.

The Retro 67 charger is designed to resemble a traditional desktop computer with an LED matrix panel displaying digital rain animations and charging power for mobile phone, tablets, and laptops.