Rohm LDOs target automotive power back-up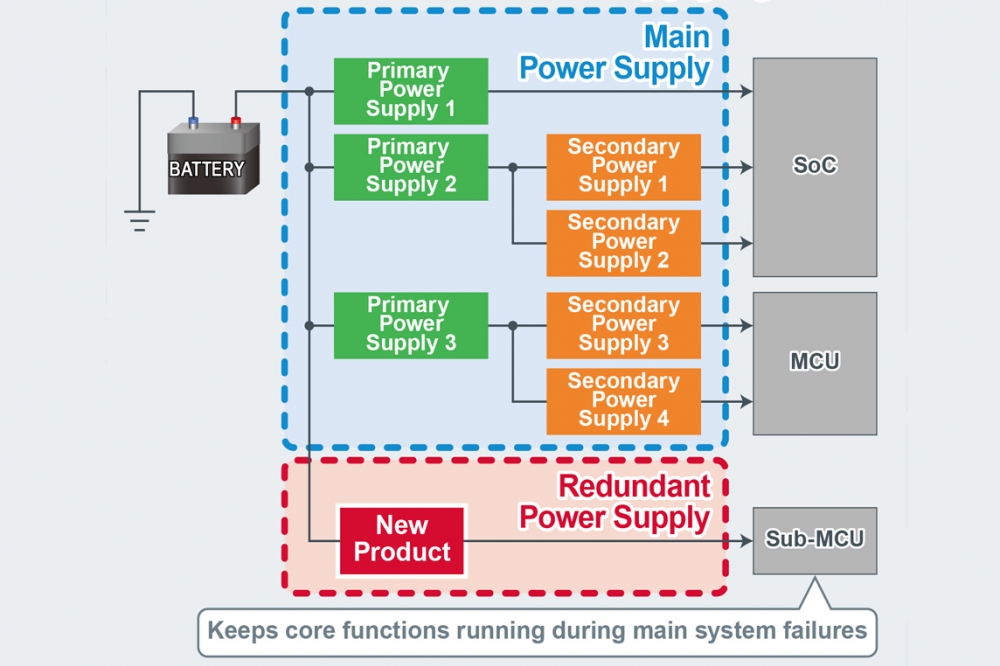 Devices maintain power for core functions even in the event of a vehicle system malfunction

Rohm has developed a new range of compact primary LDO regulators: BD7xxL05G-C series (BD725L05G-C, BD730L05G-C, BD733L05G-C, and BD750L05G-C) featuring a rated input voltage of 45V and 50mA output current. The devices are optimised for redundant power supplies that are increasingly being used in automotive applications.

The evolution of ADAS (Advanced Driver Assistance System) and other safety measures is requiring improved reliability for systems that supply them with power. As a result, redundant power supplies that can continue to operate core functions (sub-MCUs) even in the event of a main system malfunction are being incorporated in automotive power supply system.

Rohm says its compact (2.9mm × 2.8mm) BD7xxL05G-C series meets key requirements for building redundant power supplies by providing high withstand voltage (Max.=45V) with low current consumption (6.0µA typ.). At the same time, it ensures stable output voltage even during steep battery voltage fluctuations.
Unlike standard products with an overshoot of almost 1.3V that requires a large output capacitor to prevent the rated voltage of downstream devices from being exceeded, Rohm LDOs limit voltage overshoot to just 0.1V, supporting much smaller output capacitors.
Together with elimination of voltage clamping diode, this reduces board area by approximately 29 parcent over general solutions while minimising the number of additional circuits needed to configure redundant power supplies.
High resistance to disturbance noise is also achieved (shown to eliminate output voltage fluctuation at all frequencies during ISO 11452-2 antenna irradiation testing), reducing the design load for noise countermeasures.