Hybrid power drive targets electric aviation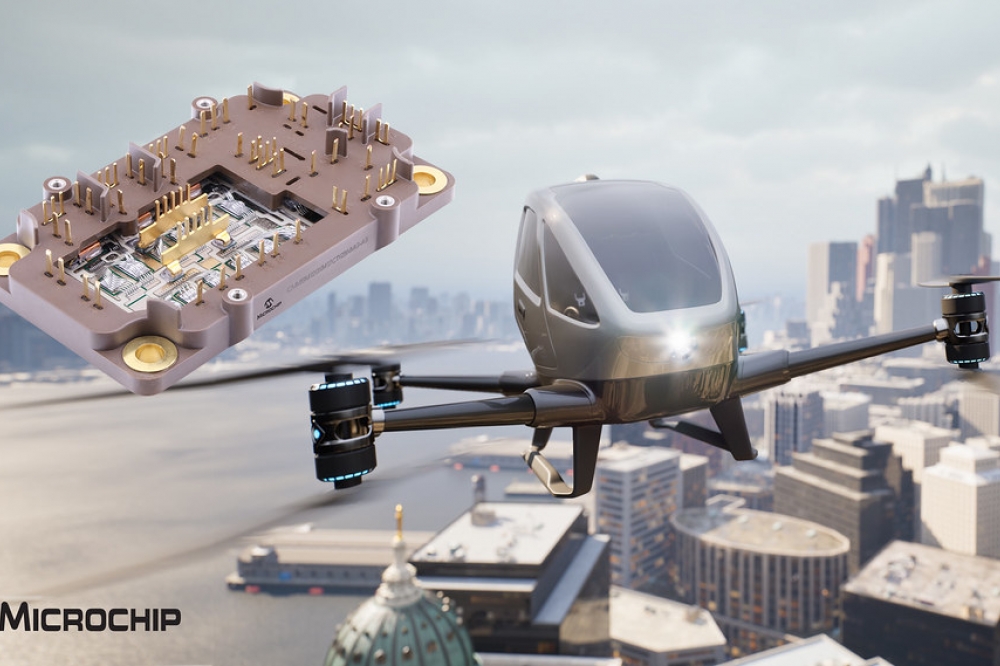 Microchip Technology announces highly integrated and configurable three-phase power module for electric aircraft

Microchip Technology has announces a new hybrid power drive module, for aircraft manufacturers designing More Electric Aircraft (MEA).

To meet the needs for an integrated and configurable power solution for aviation applications, the first variant introduced in the new product line of power devices that will be available in 12 different variants with either SiC MOSFETs or insulated-gate bipolar transistors (IGBTs).
These hybrid power drive modules are highly integrated power semiconductor devices that reduce the number of components and simplify the overall system design. The configurable power devices include a three-bridge topology that are available in SiC or Si semiconductor technologies. Offering a compact design and low weight and profile, these high-reliability power devices help reduce the size and weight of MEAs.
Other key capabilities include numerous auxiliary power devices that facilitate an inrush current limit function. Optional add-on capabilities include soft start, solenoid interface drive, regenerative brake switch and thermal sensors for external monitoring circuitry usage. The power modules also facilitate high-switching frequency power generation, which enables smaller and more efficient systems.
The standard voltage of the power modules ranges from 650V to 1200V, with the option to customize up to 1700V on request. The device is designed for low inductances for high-power density with power and signal connectors that are solderable directly on the user's printed circuit board.
"Microchip is committed to developing products that serve as the building block to implement lighter, more compact and highly efficient system solutions in aviation," said Leon Gross, corporate vice president of Microchip's discrete power management business unit. "The hybrid power drive modules deliver a comprehensive power solution for our customers who are designing More Electric Aircraft."
The hybrid power drive module is available for order in production quantities.