Imec spin-off SOLiTHOR develops disruptive Lithium solid-state battery technology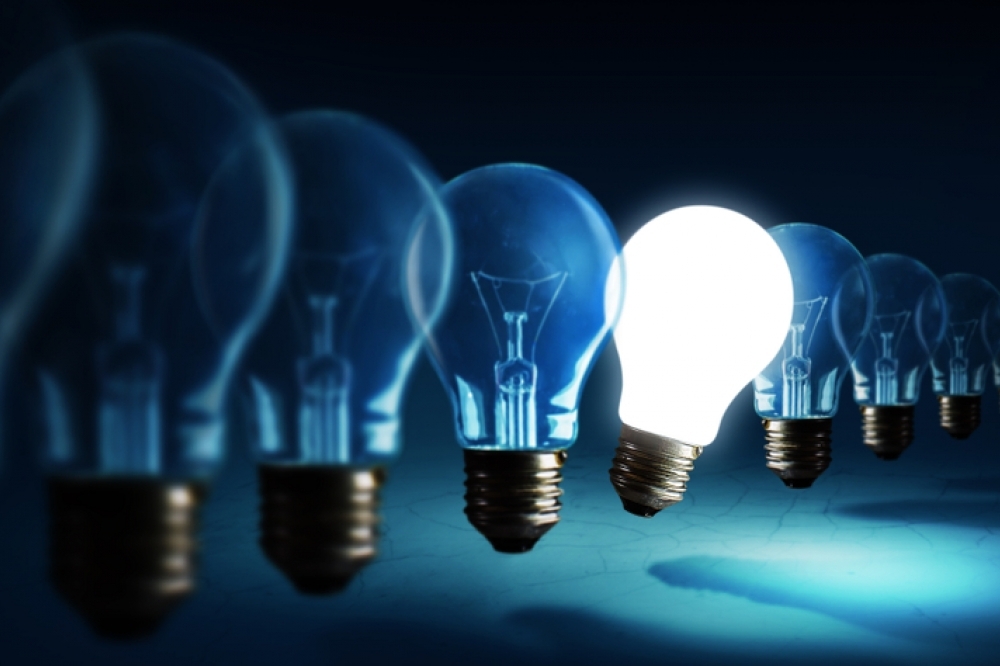 While SOLiTHOR isn't as well known as the EnergyVille innovation hub backed by Belgian research giant imec, the newly funded energy storage company is set to change the way we think about lithium-based chemistries. After SOLiTHOR's announcement of its €10 million seed funding in May, Power Electronics World technical editor Mark Andrews spoke with SOLiTHOR CTO, Dr. Fanny Bardé, about what sets her company apart from others and why their new tech can change the way we store and use energy.
The first half of 2022 was especially important to SOLiTHOR, a new energy storage company spun-off from Energyville by the imec research consortium. SOLiTHOR raised €10 million in a seed investment round led by imec.xpand that was also supported by an investment syndicate including LRM, Nuhma and FPIM. According to SOLiTHOR, the proceeds will be used to refine and commercialize the technology required to enable further development of its revolutionary new energy storage approach that while based in part on Lithium chemistries it avoids the commonly known drawbacks of lithium-ion batteries now available.
One factor that sets SOLiTHOR apart from other battery developers and manufacturers is the focus on solid-state batteries. SOLiTHOR's developers intend to bring the performance of classical Lithium battery systems to the next level in terms of energy density, charging speed, weight and volume. Over the past decade, imec has invested in new technology to further enhance the performance of solid-state batteries, whilst proposing components enabling an assembly process that is more compatible with classical Li-ion battery manufacturing processes.
When the €10 million seed funding was announced in May, co-founder and SOLiTHOR CEO, Huw Hampson-Jones, remarked that, "SOLiTHOR's technology is unique and is based on breakthrough chemistry and components (including) the nano-Solid Composite Electrolyte and the nano-anode, spearheaded within the EnergyVille labs and patented by imec. This revolutionary technology will improve energy density, charging speeds and crucially, increase safety; it will be far easier to manufacture than other solid-state batteries."
Hampson-Jones also stated that in addition to continuing work with imec's research and development team, SOLiTHOR's ongoing development programme will be led by co-founder and Chief Technology Officer (CTO), Dr. Fanny Bardé, a seasoned expert in battery technology. Power Electronics World technical editor Mark Andrews spoke with Bardé following the company's announcements to discover what distinguishes SOLiTHOR's technology from that of other energy storage companies and how SOLiTHOR expects to change the storage paradigm to help increase longevity, density and cost-effectiveness.
MA: SOLiTHOR describes its key technology as a 'nano-Solid Composite Electrolyte (nano-SCE)'. Can you elaborate on how this technology differs from others now available or in development?
FB: "Usually, ion diffusion in solids is much slower than in liquids. In fact, for many years, it was considered impossible to engineer solid-state materials with ionic conductivities that exceed the ones of liquid type electrolytes. However, SOLiTHOR expects to achieve this. The composite electrolyte comprises a nanoporous SiO2 matrix filled with an organic Lithium-salt which is organized along the pore walls of the oxide matrix to create 'highway' conduction paths for fast Lithium-ion transport. Consequently, the nano-SCE transports Li-ion and presents highly attractive Lithium conductivity in the range of 1-10mS/cm at room temperature - a value on a par with conventional liquid type electrolyte conductivities. However, unlike conventional liquid electrolytes used in Li-ion battery technology, the nano-Solid Composite Electrolyte is a solid electrolyte.
MA: A major issue with present Lithium-based battery technologies is the fact that anodes and cathodes can break down over time or under other conditions and form dendrites. How is SOLiTHOR's technology safer?
FB: "SOLiTHOR's cell technology is safer for two reasons. First, the nano-SCE is not based on flammable solvents and the nano-anode features will elude dendrites formation. Secondly, unlike some sulfide electrolytes, our nano-SCE does not react and form H2S, a dangerous gas, when it is in contact with water. Competitive technology using sulfides will need to apply extra safety features during cell manufacturing and operation to avoid possible safety issues linked to H2S formation. (SOLiTHOR) technology also has environmental advantages in that the battery cell's CO2 footprint is projected to be lower than one of a conventional liquid type Li-ion battery."
MA: Are there other advantages that you can discuss at this point in time?
FB: "SOLiTHOR cells will be lighter and more compact. In addition, we do not apply large external pressure on the cells to reach high performances. Other solid-state systems need to apply (especially sulfide-based or oxide-based solid-state batteries), huge pressure to assemble the cell components and/or during cell operation. SOLiTHOR cells will require moderate to low pressure, resulting in a lighter, more compact technology at the cell and module and pack levels. Employing liquid precursors that solidify 'in situ' into the composite cathode allows SOLiTHOR to re-use 100 percent of current composite cathode manufacturing lines. Further enhancing the process by impregnating the solid electrolyte into the cathode makes our technology simpler than other solid- state technology, such as Lithium-ion solid-state batteries."