Infineon and University of Zagreb to collaborate on power chips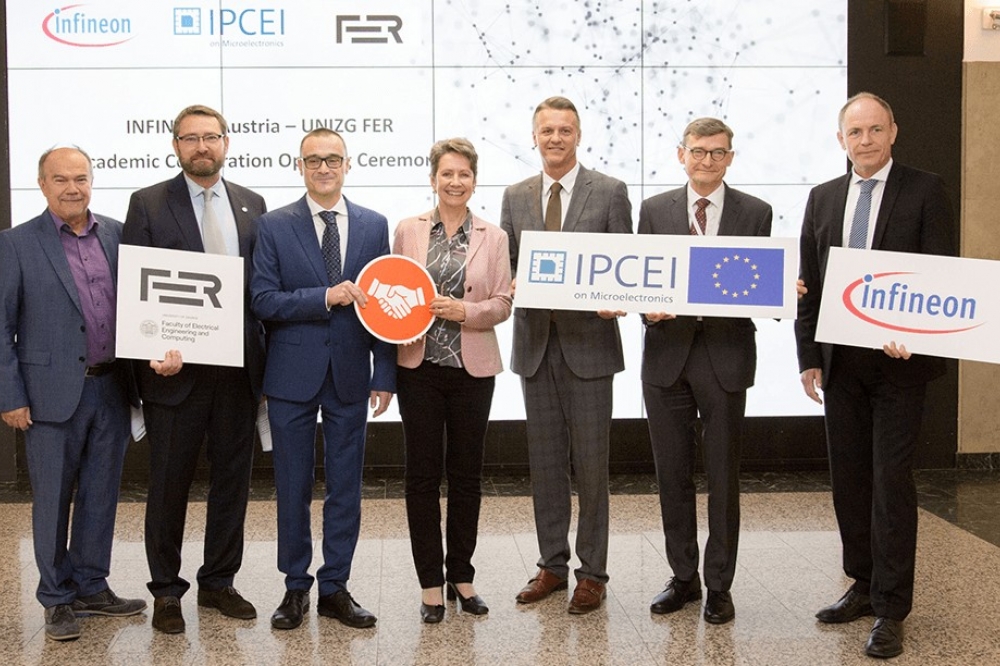 European collaboration will focus on energy-efficient technologies for decarbonisation

Infineon Austria and the Faculty of Electrical Engineering and Computing (FER) at the University of Zagreb have launched an academic cooperation in power electronics. The collaboration will advance the further development of energy-efficient technologies for decarbonisation as well as strengthen one of the key areas of European microelectronics expertise. Željko Jakopović has been appointed to lead the project. The collaboration is part of Infineon Austria's spillover activities within the Important Project of Common European Interest on Microelectronics (IPCEI ME).

Within the academic cooperation, the focus is on solutions for energy efficient applications. These include the development of theoretical concepts for the stability of power grids, research work in the field of electro mobility, and the maximisation of energy savings with intelligent control systems, for example through algorithms, artificial intelligence, or machine learning. In addition, design and test methods for analogue, digital and mixed-signal circuits are developed for power electronics applications.

With the aim of expanding the pool of STEM talent in Europe through this collaboration, the cooperation partners also plan educational programs at the FER Faculty of the University of Zagreb specifically focused on power electronics in the future. In parallel, Infineon Austria offers students a range of services, from subject-specific workshops and support for PhD students to industrial internships for Bachelor and Master students.
"Concrete scientific and technological solutions in power electronics can contribute significantly to achieving the climate goals. To do this, expertise in the area of university research and teaching must be even more closely intertwined with existing industrial competencies, and that is exactly what we are doing now. We call this our 'Mission Future' and are pleased to cooperate here with the Faculty of Electrical Engineering and Computing of the University of Zagreb and to actively advance the strengths of Europe as a semiconductor location together. This is a unique opportunity for young researchers to work in a highly attractive technical career field, making our world a safer and more environmentally friendly place", said Sabine Herlitschka, CEO of Infineon Technologies Austria AG.