Chinese car firm first to use Infineon BMS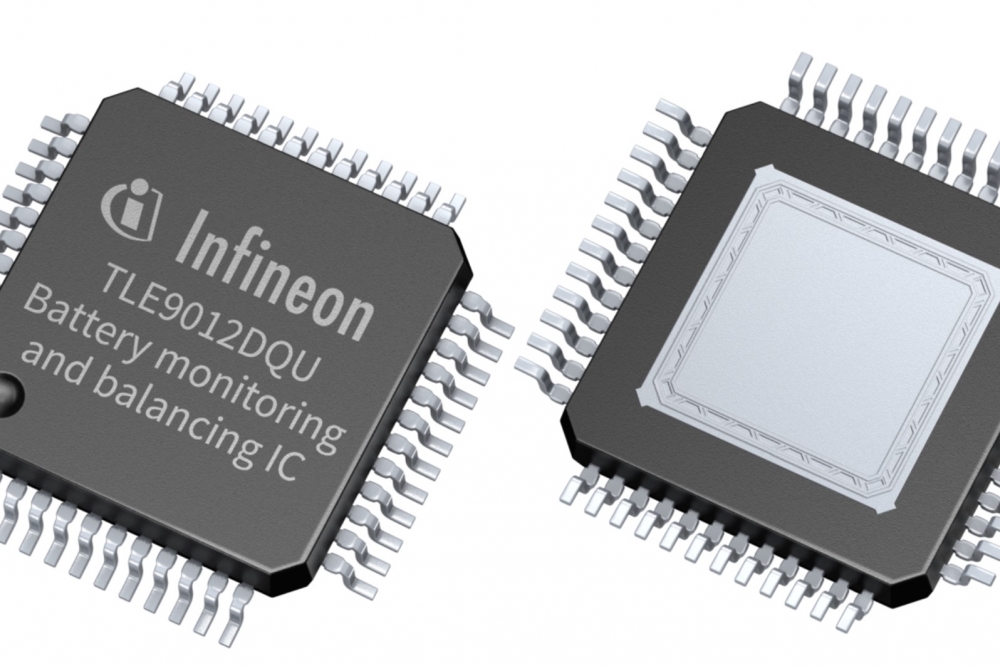 NETA Auto to use latest generation battery management system in NEVs
NETA Auto, a Chinese new energy vehicle (NEV) manufacturer, is the first to implement Infineon Technologies's latest generation battery management system (BMS) solution.

Infineon's BMS solution was developed with Shanghai company B&Z Technology, which is specialised in battery management systems, motor controls and other system solutions for new energy vehicles.

The BMS solution adopts different chips from Infineon: the latest generation of the Li-ion battery monitoring and balancing IC TLE9012DQU, the iso UART transceiver IC TLE9015DQU. In addition, the main controller uses the AURIX MCU.

The TLE9012DQU is based on Infineon's mature 90 V/130 nm process. The chip features 13 independent built-in high-precision 16-bit analogue-digital-converters (ADC) that enable simultaneous accurate cell voltage sampling. The TLE9012DQU can perform continuous passive equalisation of up to 200 mA for each cell separately. Each ADC is equipped with a digital low-pass filter down to 35 Hz to minimise peripheral circuit design and reduce the cost of the BMS system. The independent ADC channel of each cell significantly reduces the measurement time of the entire battery string and optimises the synchronisation of voltage and current sampling, realising highly accurate SoC and SoH estimations as well as other condition predictions for EV battery pack safety.
The TLE9015DQU is internally equipped with a bidirectional daisy-chain signal transceiver function. This sends acquired data in both directions to ensure that each analogue front end (AFE) draws the same amount of power during operation. This provides equal power consumption and reduces the risk of unbalanced cell voltage.
Power Electronics International to return to Brussels – Inaugral event.

The first power electronics conference and exhibition will bring together key players from across the value chain for two-days of strategic technical sessions, dynamic talks and unrivalled networking opportunities.

Join us face-to-face on 18-19 April 2023
View the agenda.
3 for the price of 1. Register your place and gain complementary access to TWO FURTHER industry leading conferences: CS International and PIC International.
Email info@pe-international.net or call +44 (0)24 7671 8970 for more details.