Rohm adds automotive-Grade LDO regulators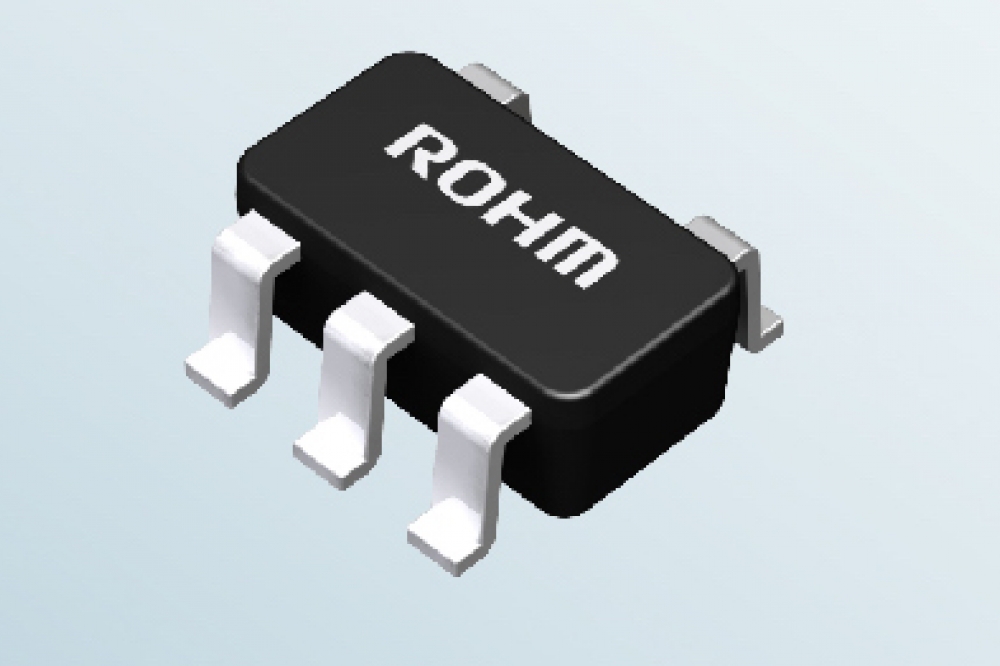 Compact LDOs support output currents of up to 300mA while covering an input voltage range from 1.7V to 6V
Rohm has developed an automotive-grade LDO regulator ICs: the BUxxJA3DG-C series (BU12JA3DG-C, BU15JA3DG-C, BU18JA3DG-C, BU25JA3DG-C, BU30JA3DG-C, BU33JA3DG-C). The devices are designed for automotive applications such as sensors for ADAS (Advanced Driver Assistance Systems) which have become smaller and more powerful.

The new BUxxJA3DG-C series meets the basic requirements for LDOs used in the secondary power supplies of automotive systems (i.e. compact size, compatibility with standard output voltages). On top of that, despite their small package size (2.9mm × 2.8mm), they support output currents of up to 300mA while covering an input voltage range from 1.7V to 6V.
Such low input supply voltage enables the use of the LDO in 1.8V power supply systems to provide low output voltages at a higher efficiency. Furthermore, the output voltage noise is reduced to just 55μVrms which is about 40 percent lower than similar 3.3V low-noise LDO regulators. As a result, its series is able to provide a more quiet power supply along with greater miniaturization and performance in ADAS applications.

The BUxxJA3DG-C series meets basic requirements, including a compact size, support for 125°C operations, qualification under the AEC-Q100 automotive reliability standard, and output voltages required for automotive secondary LDO regulators.
At the same time, output currents up to 300mA are provided from 1.7V to 6.0V wide input voltage range in a small form factor. Hence, the lowest output voltage, BU12JA3DG-C ensures stable operation even at 1.7V input/300mA output, enabling use in 1.8V power supply systems. In addition, output noise is reduced by 40 percent over general products (ex: 55μVrms at the BU33JA3DG-C), reducing the effect on minute electrical signals. This is making them ideal for power supplies in compact, high-performance automotive applications where noise is a concern.
Power Electronics International to return to Brussels – Inaugral event.

The first power electronics conference and exhibition will bring together key players from across the value chain for two-days of strategic technical sessions, dynamic talks and unrivalled networking opportunities.

Join us face-to-face on 18-19 April 2023
View the agenda.
3 for the price of 1. Register your place and gain complementary access to TWO FURTHER industry leading conferences: CS International and PIC International.
Email info@pe-international.net or call +44 (0)24 7671 8970 for more details.