Full speed ahead for SiC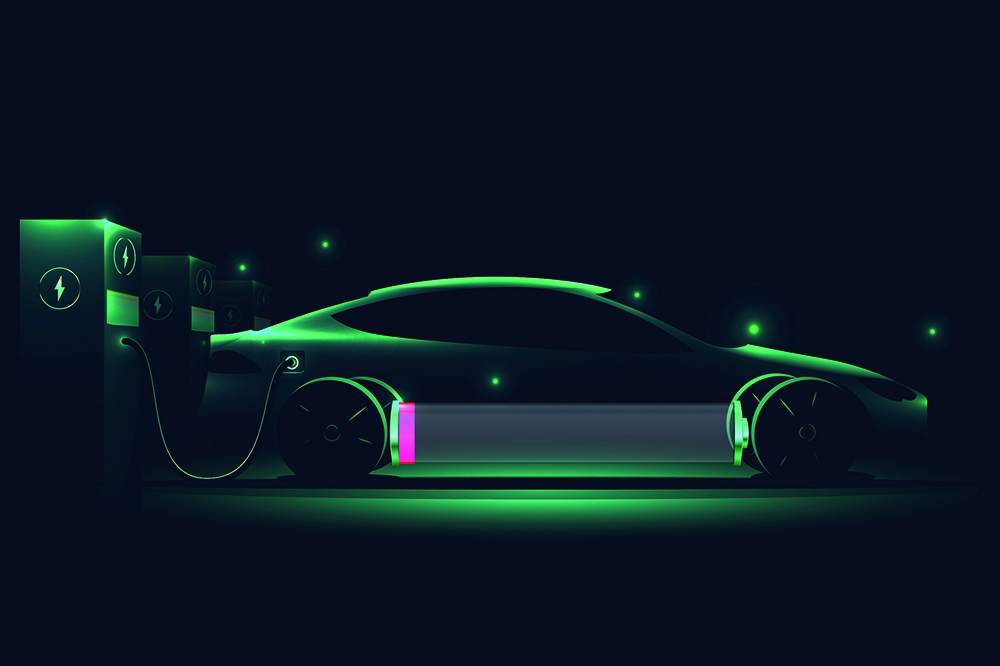 As shipments of SiC substrates and devices soar over the next few years, several companies are setting their sights on annual revenues of more than a billion dollars from this sector

BY RICHARD STEVENSON, EDITOR, COMPOUND SEMICONDUCTOR
There's no doubt that sales of SiC devices are going to climb over the coming years, driven by efforts to expand material supply and chip production. However, even when one has taken this on-board, it's still easy to overlook just how step a trajectory is anticipated.

Those that do have a good handle on the exceptional pace of growth that's expected for the SiC industry include those that attended this year's CS International, held at the Sheraton Hotel at Brussels Airport on 28-29 June. During a session entitled Building a Multi-billion Dollar SiC Industry, delegates heard from market analysts, producers of chips and equipment manufacturers – all of them underscored the rapid rate of growth in the SiC sector and the drivers behind it.

Billions and billions
According to Poshun Chiu, Technology and Market Analyst at Yole Intelligence, the SiC market will grow from around $1 billion in 2021 to more than $6 billion by 2027. Over that timeframe the compound annual growth rate will be an astonishing 34 percent.

Most sales of SiC power devices are associated with the automotive industry, explained Chiu, with chips being deployed in battery-powered vehicles, such as cars made by Tesla. He claimed that in 2021 this accounted for 63 percent of all SiC revenue, and forecast that by 2027 it will be worth a 79 percent share. The majority of the rest of the revenue is attributed to a combination of: industrial markets, including charging stations; the energy sector; telecom and infrastructure; and transportation, which includes the railways.

Tipped to dominate sales over the next few years are four companies with ambitions to generate annual sales from SiC activity of at least one billion dollars. The most prominent is Wolfspeed, a vertically integrated manufacturer of SiC products with expertise in the production of wafers, epiwafers, bare die, packaged chips and modules. It is setting its sights on sales of $1.5 billion by 2024/5, driven by a ramp in the shipment of devices. The other multinationals with big plans for SiC are: STMicroelectronics, a supplier to Tesla that also manufactures bare die, packaged chips and modules, and is expecting its SiC revenues to total $1 billion or more by 2024; Infineon, a maker of bare die, packaged chips and modules, that is targeting $1 billion of sales by the middle of this decade; and onsemi, yet another producer of bare die, packaged chips and modules, that is aiming for $1 billion of SiC revenue by 2023 – with 70 percent of sales attributed to the inverter of the electric vehicle.

These four giants of this industry, plus some of the other leading players, are all making colossal investments in infrastructure over the next few years.

These two European heavyweights ST and Infineon previously announced total capital expenditures of $2.1 billion and $1.6 billion, respectively, in 2021.

This expenditure included investment in SiC production lines. ST used funds to expand the capacity of its 150 mm facilities in Catania and Singapore. Meanwhile, Infineon, which is investing a further $2.4 billion this year, is converting of a 150/200 mm silicon line in Villach, Austria, to SiC and GaN; and funding improvements to a facility in Kulim, Malaysia, that will expand wide bandgap epitaxy and 300 mm silicon capacity.

More modest amounts are currently being invested by onsemi and Wolfspeed, which began a $1 billion investment in its 200 mm fab back in 2018. The US SiC specialist is currently expanding its material and device level capacity, having spent around $0.5 billion in 2021, with plans to invest a similar figure this year. Meanwhile, onsemi paid $415 million last year to acquire SiC crystal boule maker GTAT, and in the 15 months running up to this spring it invested around $0.6 billion in a capacity expansion supporting SiC activity.

Rohm, which Chiu describes as a "very important Japanese player", has earmarked $3.5 billion for investment in the coming 5 years. This will fund the construction of a new 200 mm line at its Apollo facility. In addition, the company has set aside almost $440 million to secure SiC raw material.

II-VI, which following an acquisition of Coherent is planning to trade under that name, also has an ambitious outlook. Over the next ten years it expects to spend $1 billion on its SiC activities, with strong interests in device business in the years to come.

It is of no surprise that the great prospects for SiC is leading to a number of mergers, acquisitions and partnerships. Chiu presented a timeline capturing this, which highlighted that there has been much activity over the last couple of years. While acquisitions tend to grab the headlines, such as Soitec's purchase of NovaSiC and Qorvo's buying of UnitedSiC, the sharing of IP plays a big role in the evolution of the industry. Examples include II-VI licensing technology from GE, and Vitesco Technologies, a maker of drive technologies, working with both Rohm and Infineon.

One trend that exists in every sector of the semiconductor industry is that as revenues increase, manufacturing shifts to larger wafers. That's taking place in the SiC industry, with several companies already demonstrating a 200 mm platform. But that's not the only important advance, according to Chiu: engineered SiC substrates are being pioneered by Soitec and Sumitomo, there is innovation in SiC growth technology at KISAB, and Infineon and Disco are breaking new ground in wafering processing.

China's charge
So far, China is yet to make a big impact in the SiC sector. But this is sure to change, as it's already laying the foundations for success, with companies now operating at all levels within the supply chain. Suppliers of SiC boules, substrates and epitaxy include the leading Chinese player in this sector, TankeBlue, and SICC and Sanan Optoelectronics; while BYD Semiconductor is spanning chip processing through to the system level; and there are more than 50 companies that have announced business plans associated with SiC.

Another way to monitor the growth of activity in China is through the filing of patents. Evaluating developments from this perspective is Rémi Comyn, Technology & Patent Analyst, Compound Semiconductors and Electronics, at Knowmade.

At this year's CS International, Comyn highlighted the dramatic growth in patent filing by Chinese companies over the last few years. It is his view that this country's patent activity took off in 2015, and by 2020 it started to lead the world (see Figure 1).