Morrow and ABB strengthen battery collaboration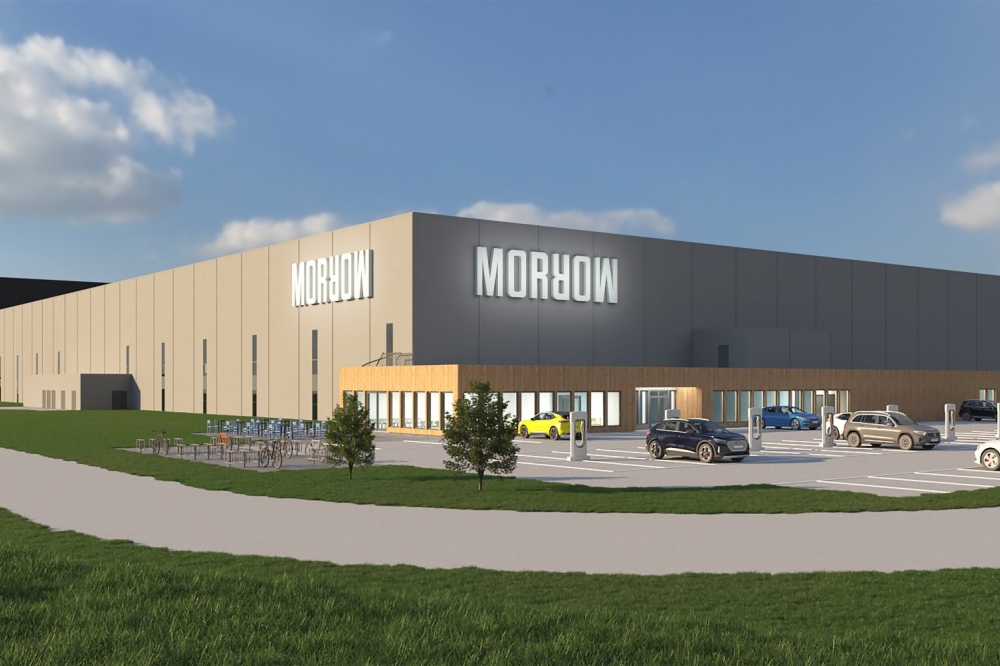 Companies to accelerate the transition to renewable energy sources and the electrification of all sectors of society

Morrow Batteries and ABB have signed two Memorandum of Understanding agreements to strengthen their collaboration to accelerate the transition to renewable energy sources and the electrification of all sectors of society.

ABB is selected as a non-exclusive preferred supplier of technology for manufacturing and power supply to Morrow to ensure that the planned gigafactory at Eyde Energy Park, outside Arendal, Norway, becomes one of the most cost-effective and sustainable in the world. Furthermore, ABB intends to purchase lithium batteries from Morrow for project deliveries to selected segments and customer groups.
"We know that batteries will play an increasingly important role in the future, and we are therefore very pleased to collaborate on this key technology together with ABB as a leading technology company in electrification and automation that will help accelerate the clean energy transition across industries," said Håkon Tanem, acting CEO of Morrow.
Increased access to renewable energy is key to realising the sustainable transition of the economy. Storage and distribution of renewable energy on a large scale are central elements for this transition – but require scalable solutions at a reasonable price. Optimised manufacturing technology and efficient use of renewable energy sources in the value chain are crucial for achieving desired volumes in the long term.
"We look forward to a fruitful collaboration with Morrow. Our experience shows that such start-ups contribute to innovation across industries while helping address the world's energy challenges," said Per Erik Holsten, managing director ABB Energy Industries – Northern Europe.
ABB Energy Industries intend to use the batteries in energy systems for a range of applications and industries, including e-mobility, hydrogen, offshore wind, oil and gas, and utilities.
Morrow will soon commence construction of its first factory in Arendal, and the intention is that ABB will be a key supplier to several stages, contributing to solutions for cost-effective power supply and utilisation of energy at the factory. ABB's scope of supply may include but is not limited to electrical equipment, automation, robotics, cyber security, security systems, and digitalization.
Håkon Tanem said he appreciates that ABB is collaborating on initiatives that also help secure jobs and support the reindustrialisation trend in Norway. "At full capacity, we expect up to 2,500 employees in the coming years".