Navitas acquires GeneSiC Semiconductor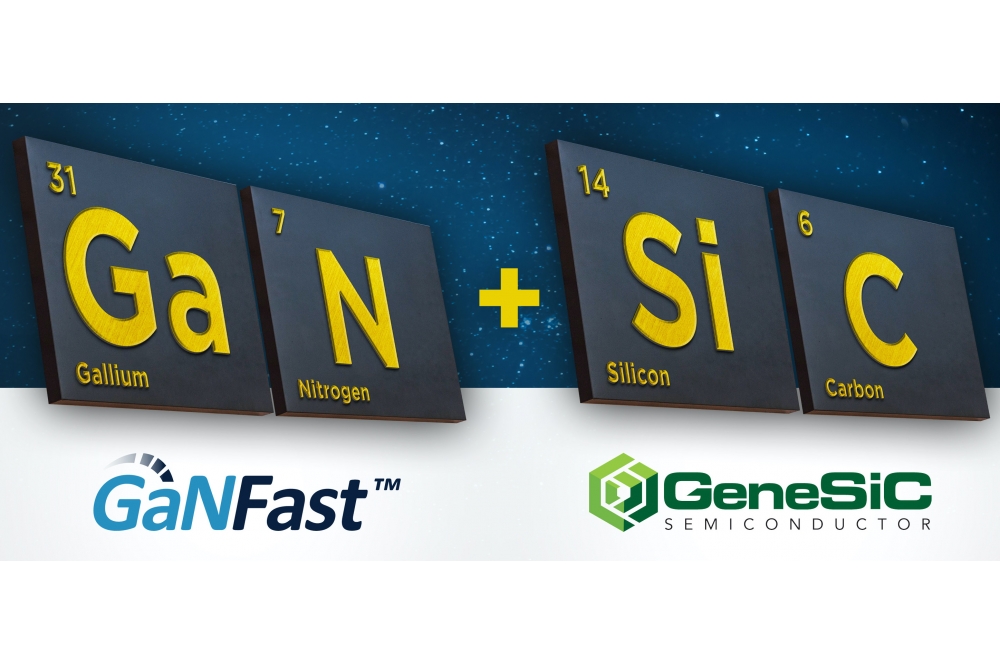 Positions Navitas as a pure-play GaN and SiC next-generation power semiconductor company

GaN company Navitas Semiconductorhas announced the acquisition of GeneSiC Semiconductor, a SiC pioneer with deep expertise in SiC power device design and process.
"GeneSiC is an ideal partner for Navitas with their focus and success in developing industry-leading SiC technology," said Gene Sheridan, Navitas CEO and co-founder. "Navitas has significant investments in global sales, operations and technical support teams, along with system design centres in EV and data centres. These capabilities are a perfect complement to GeneSiC and will further accelerate their growth in both synergistic and new customers and markets. Today, we have taken a major step in our company's mission to 'Electrify Our World' and drive our planet's transition from fossil fuels to clean, efficient, electrical energy."
"GeneSiC's patent-protected, advanced technology and innovative, experienced team are critical factors in the growth of our company. Our SiC MOSFETs offer the industry's highest performance, reliability, and ruggedness - parameters critical towards widespread adoption of electric vehicles and associated infrastructure," said GeneSiC president Ranbir Singh. "With almost 20 years of leading-edge R&D, proven platforms, over 500 diverse customers, and growing revenue and profitability, we can leverage Navitas' mass-production expertise and go-to-market strategy to accelerate SiC revenues. We are very excited about this new partnership."
Singh founded GeneSiC Semiconductor Inc. in 2004. Prior to that he conducted research on SiC power devices first at Cree Inc, and then at the NIST, Gaithersburg, MD. In 2012, EE Times named Singh as among "Forty Innovators building the foundations of next generation electronics industry". He joins Navitas as executive VP for the GeneSiC business and Navitas expects to retain all members of the GeneSiC team.
GaN and SiC technologies address a broad range of applications from 20W smartphone chargers, to 20kW EV chargers, to 20MW grid-infrastructure systems and everything in between. With over 500 customers, the GeneSiC acquisition adds new markets and customers, and accelerates Navitas' revenue in higher-power applications.
Electric Vehicle: Navitas GaN ICs are optimised for 400V EV systems, and GeneSiC technology is ideal for 800V EV systems, with existing revenue and development customers which include BYD, Land Rover, Mercedes AMG, Geely, Shinry, LG Magna, Saab, and Inovance, along with dozens of others.
Solar & Energy Storage: Navitas GaN ICs serve residential solar, while GeneSiC has immediate revenue in higher power, commercial solar and energy storage customers, including APS, Advanced Energy, Chint, Sungrow, Growatt, CATL, Exide and many others.
Broader Industrial Markets: GeneSiC high-voltage products bring immediate revenue in a wide range of additional industrial markets which include rail, UPS, wind, grid power, industrial motors, and medical imaging.
The acquisition of GeneSiC is expected to be immediately add to Navitas' earnings per share. Total consideration consisted of approximately $100 million in cash, 24.9 million shares of Navitas stock and possible earn-out payments of up to $25 million, conditioned on the achievement of substantial revenue targets for the GeneSiC business over the four fiscal quarters ending September 30, 2023.