Navitas GaN IC Drives Vivo Foldable Phone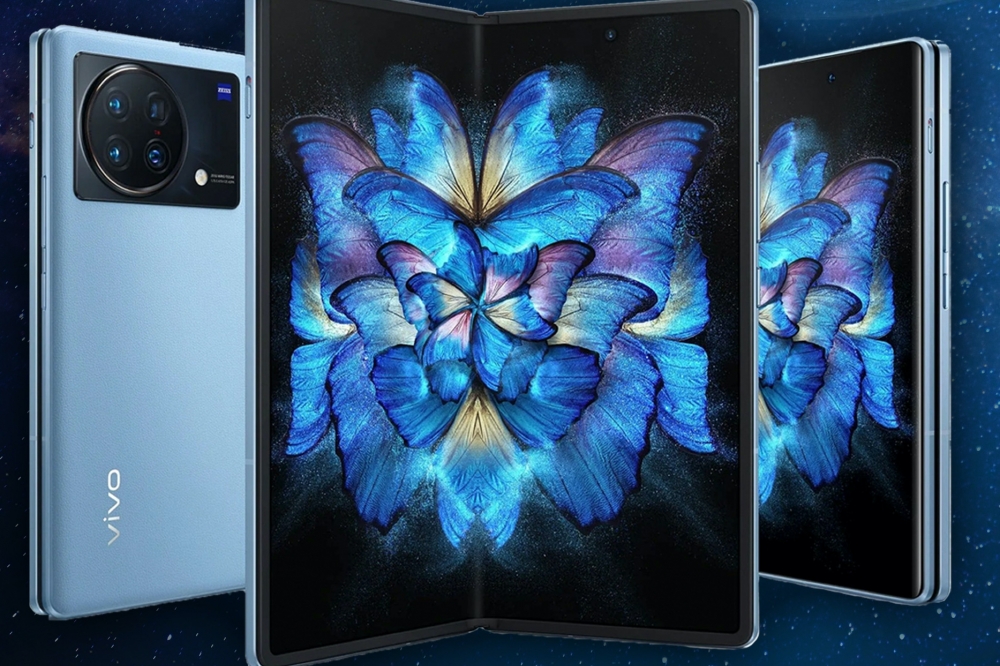 Next-gen semiconductor fast-charges flagship X Fold smartphone
GaN chip company Navitas Semiconductor has announced that its next-generation GaNFast power ICs with GaNSense technology have been selected to power Vivo's newly-released, first folding-screen flagship 'X Fold' in-box 80W flash charger.

The Vivo X Fold adopts a high-capacity 4,600 mAhr dual-battery solution charging 0-50 percent in a lightning-fast 17 minutes, and fully-charged to 100 percent in only 37 minutes. The X Fold features multiple technological innovations, with Qualcomm Snapdragon 8+, 120 Hz refresh rate, 3D ultrasonic dual-screen fingerprint access and the world's first 300,000-fold TUV reliability certification.

As the first in-box GaN charger for a foldable phone, the dual-output 80W USB-C charger supports Vivo's proprietary fast-charge protocol and industry-standard USB-PD, with simultaneous fast-charging of two devices. The new 80W, folding-pin, in-box charger measures only 60 x 41 x 31 mm (76 cc), achieving a power density of over 1 W/cc and a super-lightweight 125g. The full 80W power rating is shared over the two output-ports to allow flexible, simultaneous charging of phones, tablets, audio and ultra-book laptops.

Navitas' GaNSense technology integrates real-time, accurate and fast sensing of system parameters, including current and temperature. The company says its patent-pending, loss-less current-sensing delivers an additional 10 percent energy savings. GaNSense enables a 'detect-to-protect' time of only 30 ns - six times faster than discrete GaN power chips for increased system reliability.

For the X Fold's 80W fast charger, Navitas' NV6136A GaNFast power IC with GaNSense technology is used in a high-frequency, quasi-resonant (HFQR) topology for optimal system price and performance.

"We are excited to use Navitas' GaNFast power IC in our 80W GaN charger to power our Vivo X Fold," said Vivo's product line general manager Hong Yi on the product launch. "Vivo is dedicated to achieve the best consumer experience on the market, including continuous breakthroughs in the charging-speed, size, and weight of the charger. Using Navitas GaN technology, this charger will bring consumers a breakthrough dual-port, faster and lighter charging experience. This charger can 'do it all'."

"Navitas is honoured that Vivo's first foldable phone has an in-box GaNFast charger," said Gene Sheridan, Navitas' CEO and co-founder. "We sincerely congratulate Vivo for their remarkable success in launching this excellent foldable phone. Our mission is to "Electrify Our World", and as every GaN IC shipped saves 4 kg of CO2, together we will achieve a faster, lighter, more efficient and more environmentally-friendly charging future."